It's No Joke - Lots of great deals and discounts are coming in April!
Believe me, this is not an April Fool's joke. April is a great month for saving on CTMH products and getting some great deals!
First off you must go check out my website for the wonderful discounted items that are available. Ribbon, Rub Ons, bling...up to 70% regular price!
While you are at it, between now and April 30th you can purchase a wonderful stamp and all proceeds will go to the American Red Cross efforts in Japan. The A size stamp is only $5 (retail value of $7.95) and is the perfect addition to your stamp collection!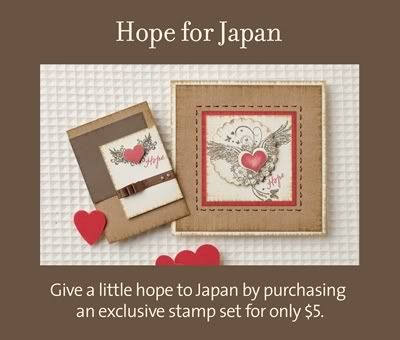 But wait, I am not done yet! In April Studio J members will get one FREE packet each of the clear Sparkles and Opaques Pearl gems for every 10 custom made layouts purchased in a single order.
Hold on, there is more!! Place a $100 web order in April and pick from your choice of several great Level 1 paper packets that you get for FREE!
Check out the CTMH Specials tab for more details and pictures!